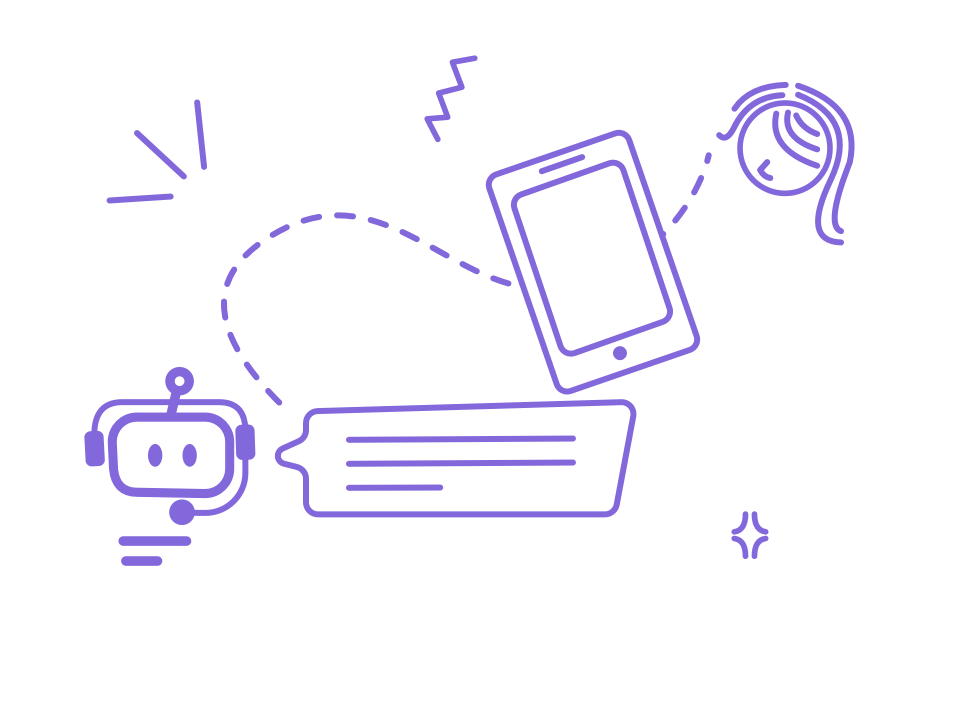 Talk
Sequence Builder
Creating rich, interactive engagements is easy using the SeeBotTalk sequence builder. Define branching logic paths, collect voice and numeric data, and connect with external services.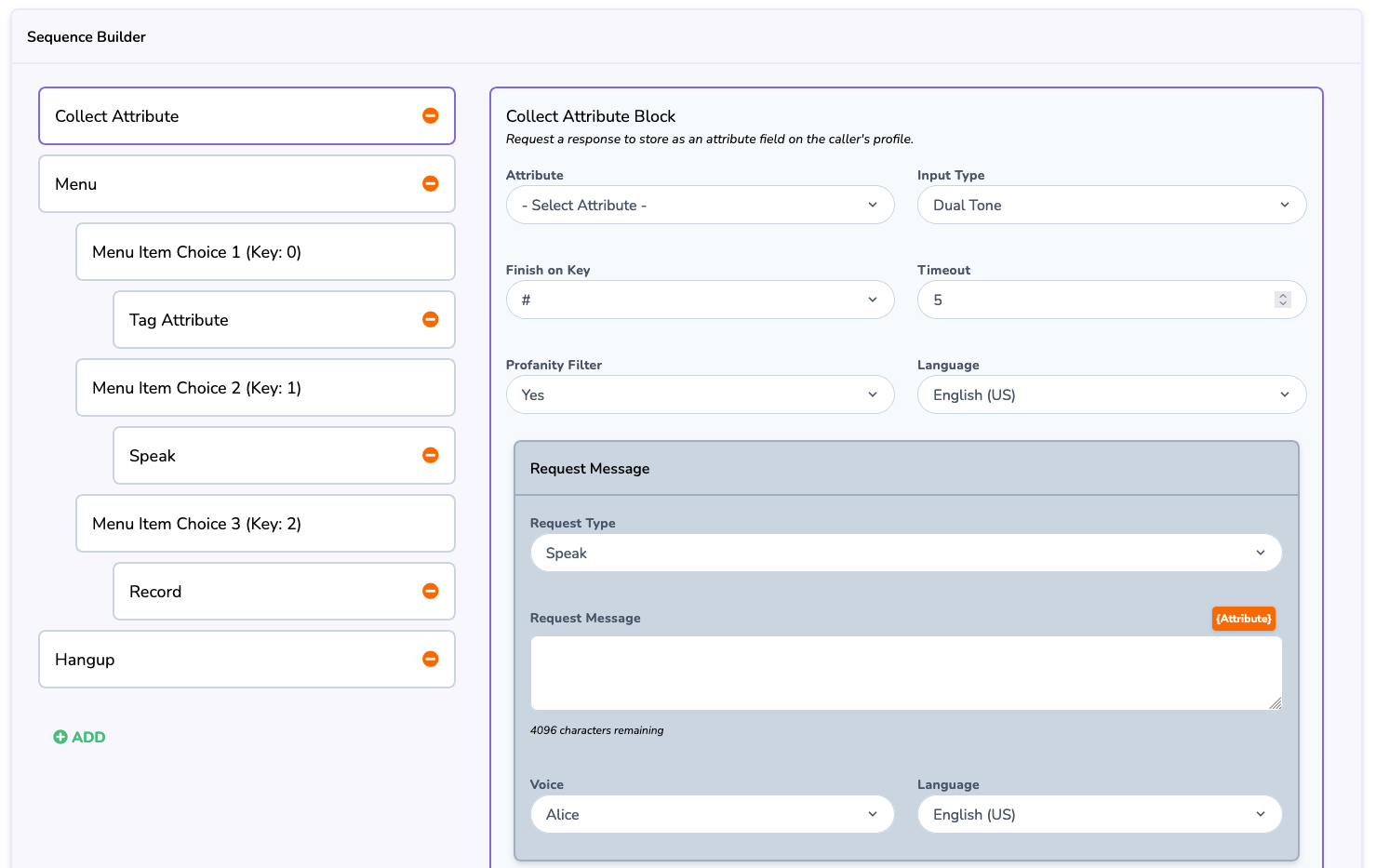 Collect Data
Collect data from users using dual tone or voice responses, and save it on custom attributes tied to users. Use a request/response, tagging, or menu component to collect data from users in different ways, or add users to segments automatically.

Multiple Languages
Using speech to text, engage with users using voices and languages they use. Supported languages are English (US), English (UK), French, or Spanish.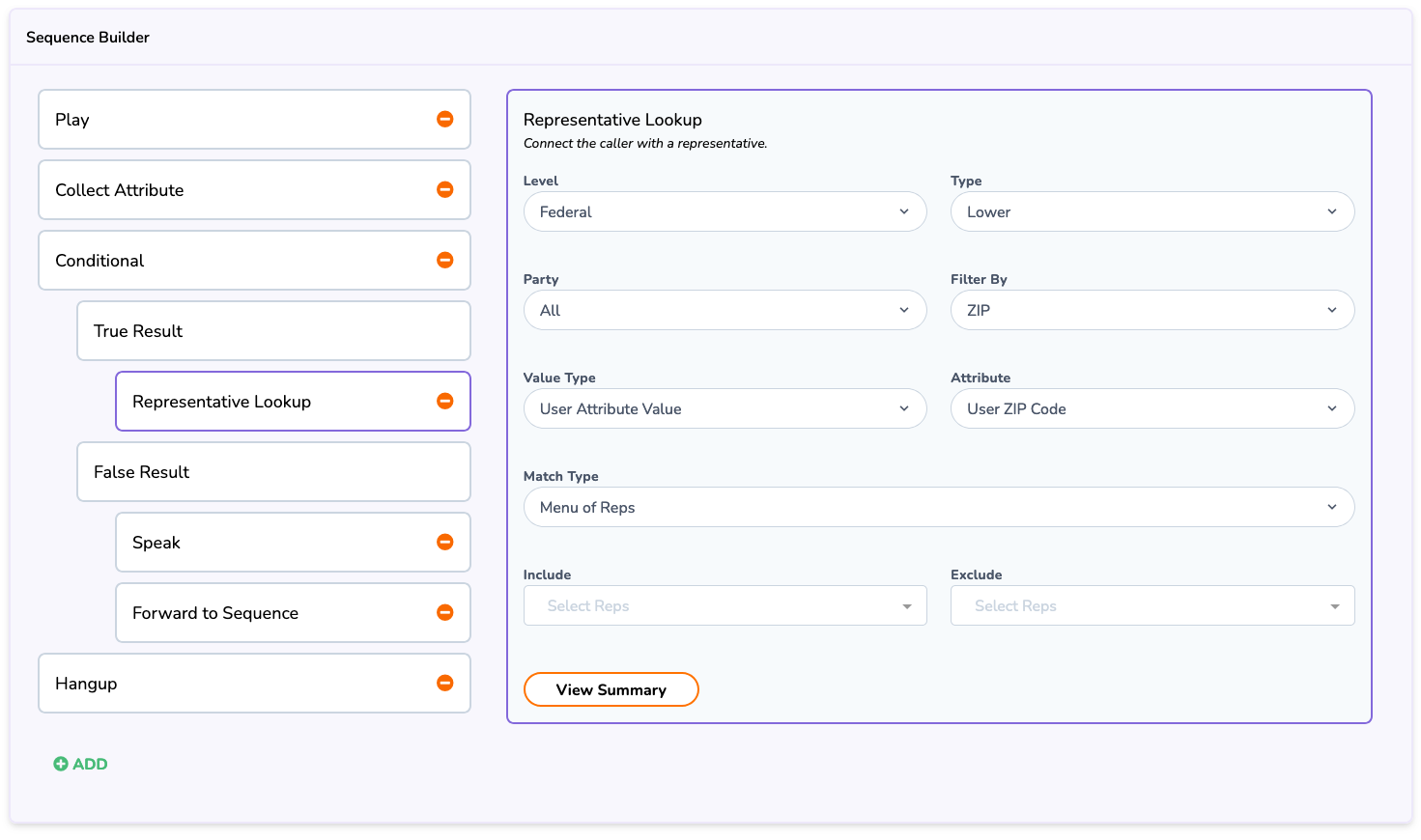 Representative Lookup
Connect users with federal or state representatives based on district, state, or ZIP code. Use a collected/stored value, or a predefined value to target representatives directly. Connect with multiple represenatives at once for the greatest chance of connecting, or provide users with a menu of options for a target action.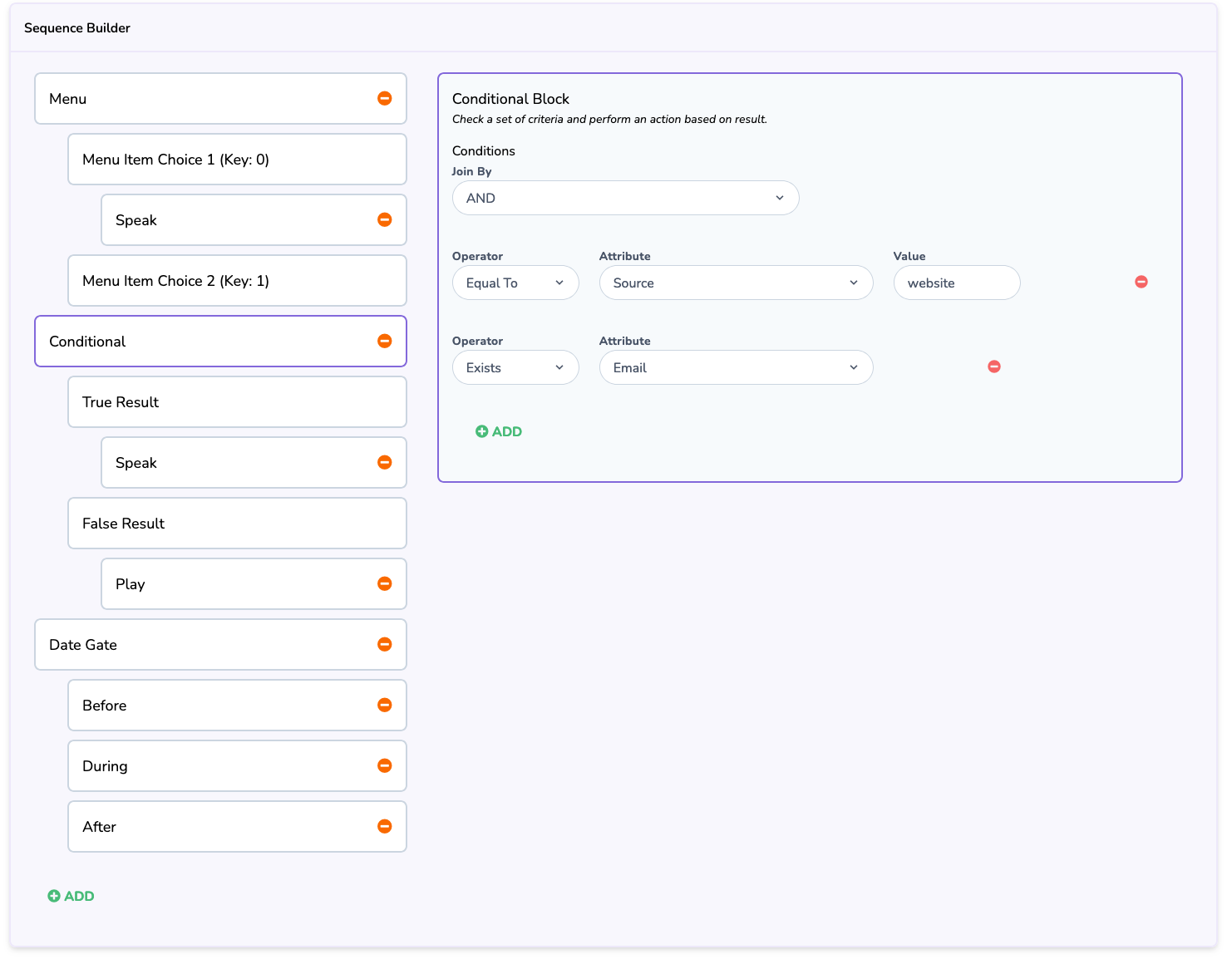 Branching Logic
Design interactions to branch based on user choices using menus or true/false conditionals based on previously collected data. End calls, forward to other sequences, or continue through the sequence from different branches.