PA Vote For Change
PA Vote For Change is a dedicated mobile application designed with a focus on voter registration initiatives in Pennyslvania. It serves as an essential resource for campaign volunteers, community advocates, and members of advocacy groups actively engaged in registering voters in the field.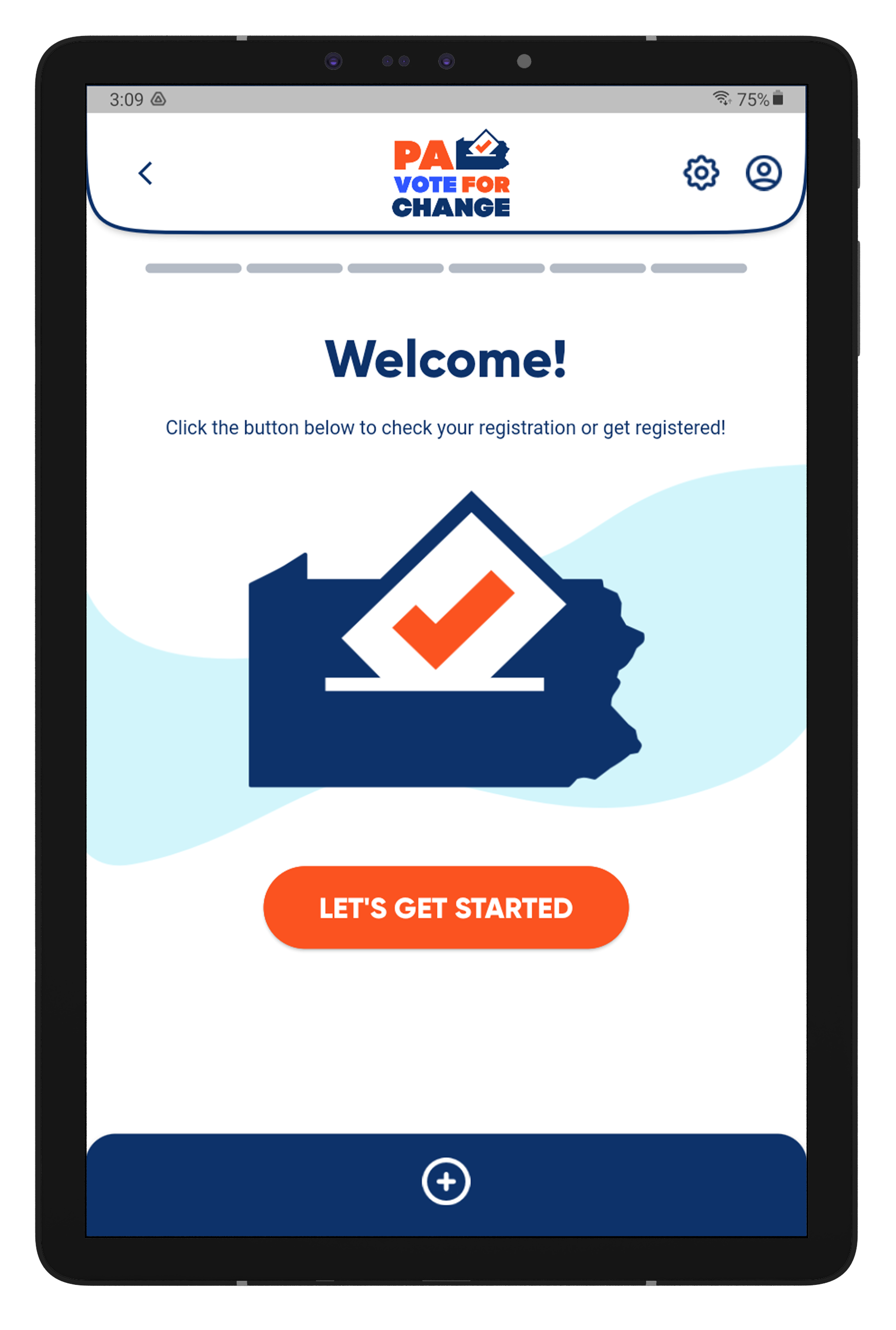 Online Registration
The app has the capability to register people to vote online by leveraging the state's API. This feature enables direct, real-time submission of voter registration details to the state's database.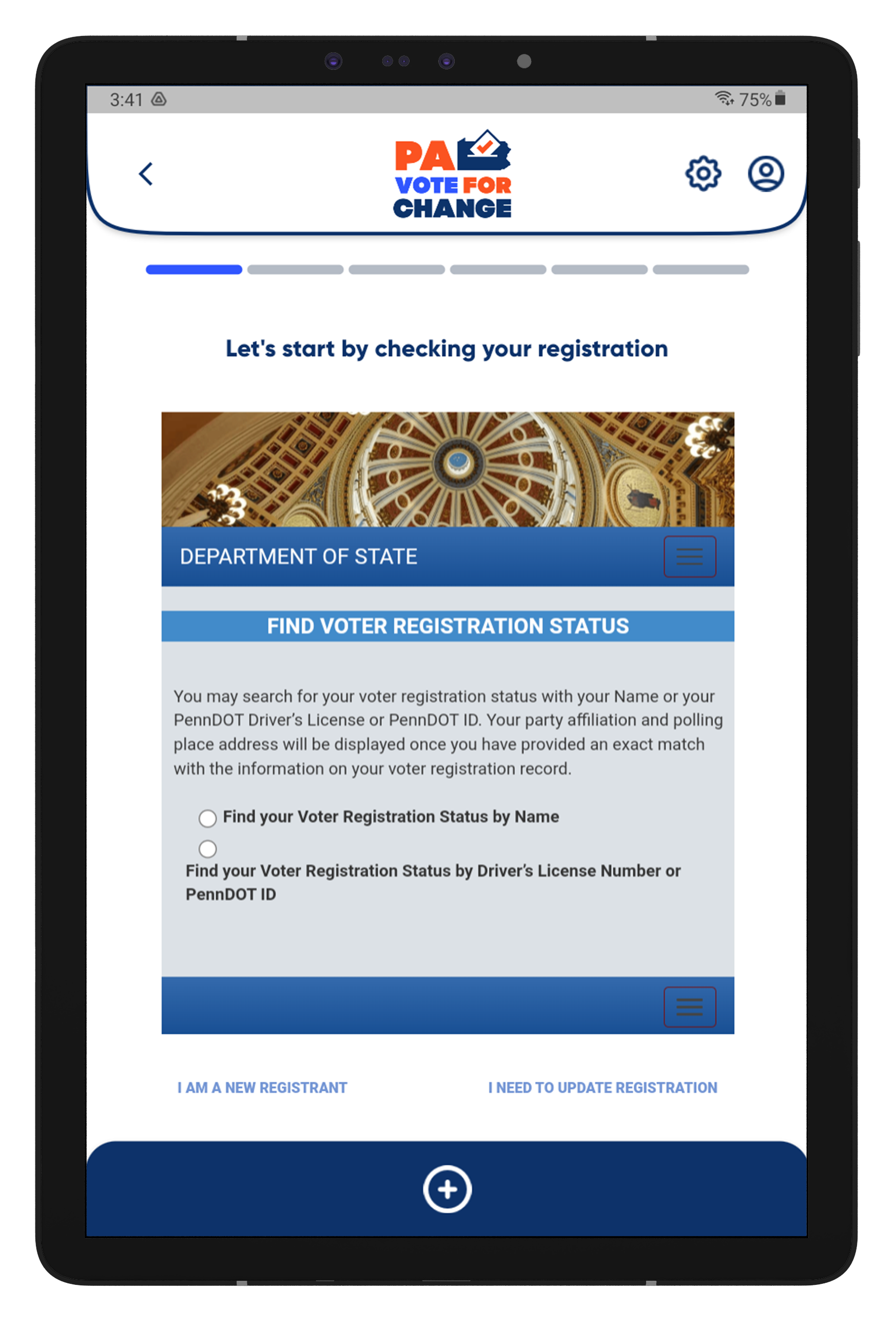 Check Registration Status
Individuals have the ability to confirm their voter registration status directly through the app. With this feature, users can avoid redundant registrations by verifying their status ahead of time, optimizing the use of resources and time in the voter registration process.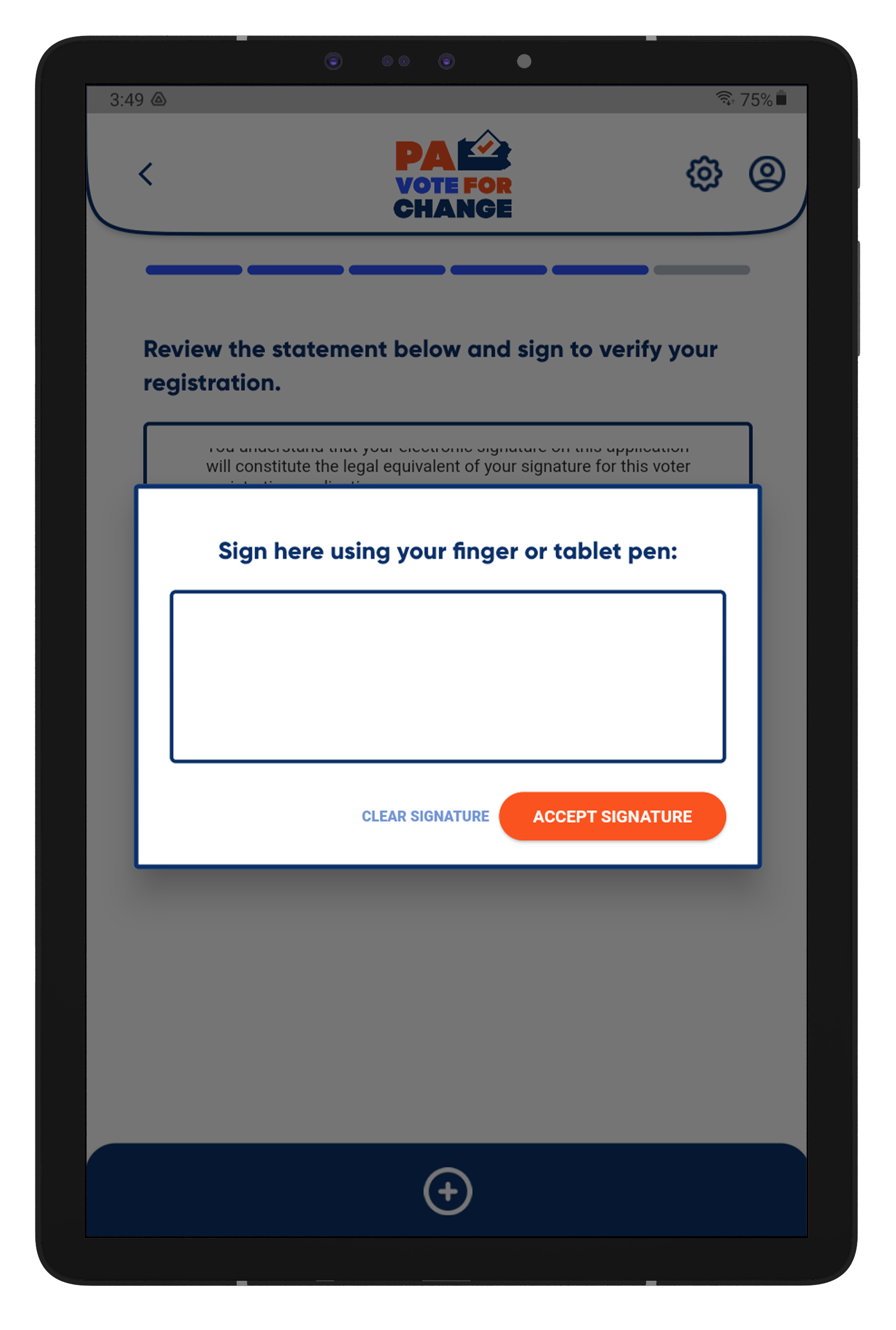 Signature Capture
The app includes a capability for capturing signatures, an essential element in verifying and completing voter registrations. Through on-screen signing and instant digitization, it maintains both speed and authenticity in the registration process.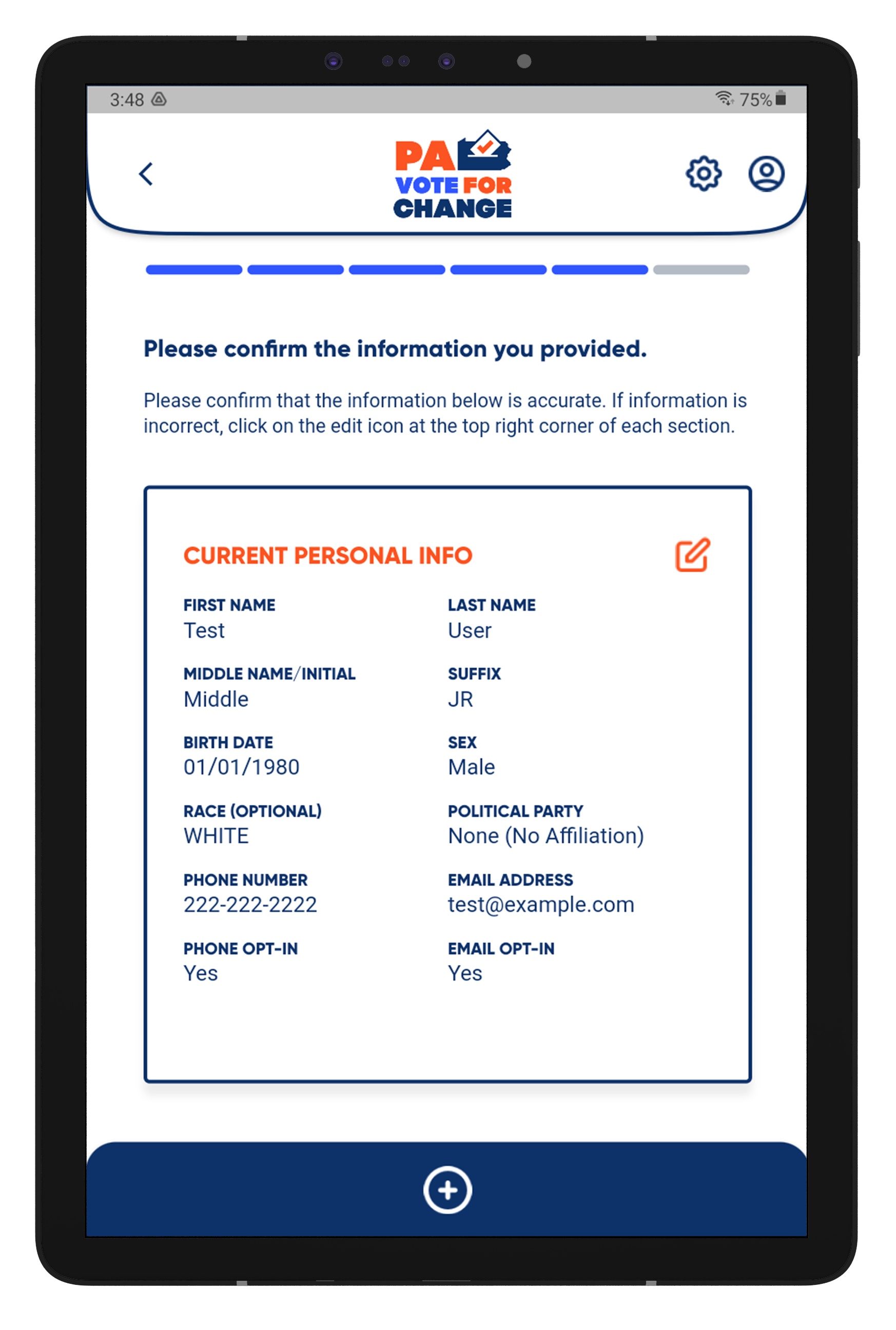 Registration Review
The app includes a review step prior to finalizing registrations, which allows users to double-check all entered information. This feature aims to minimize errors and ensures the accuracy of the registration details.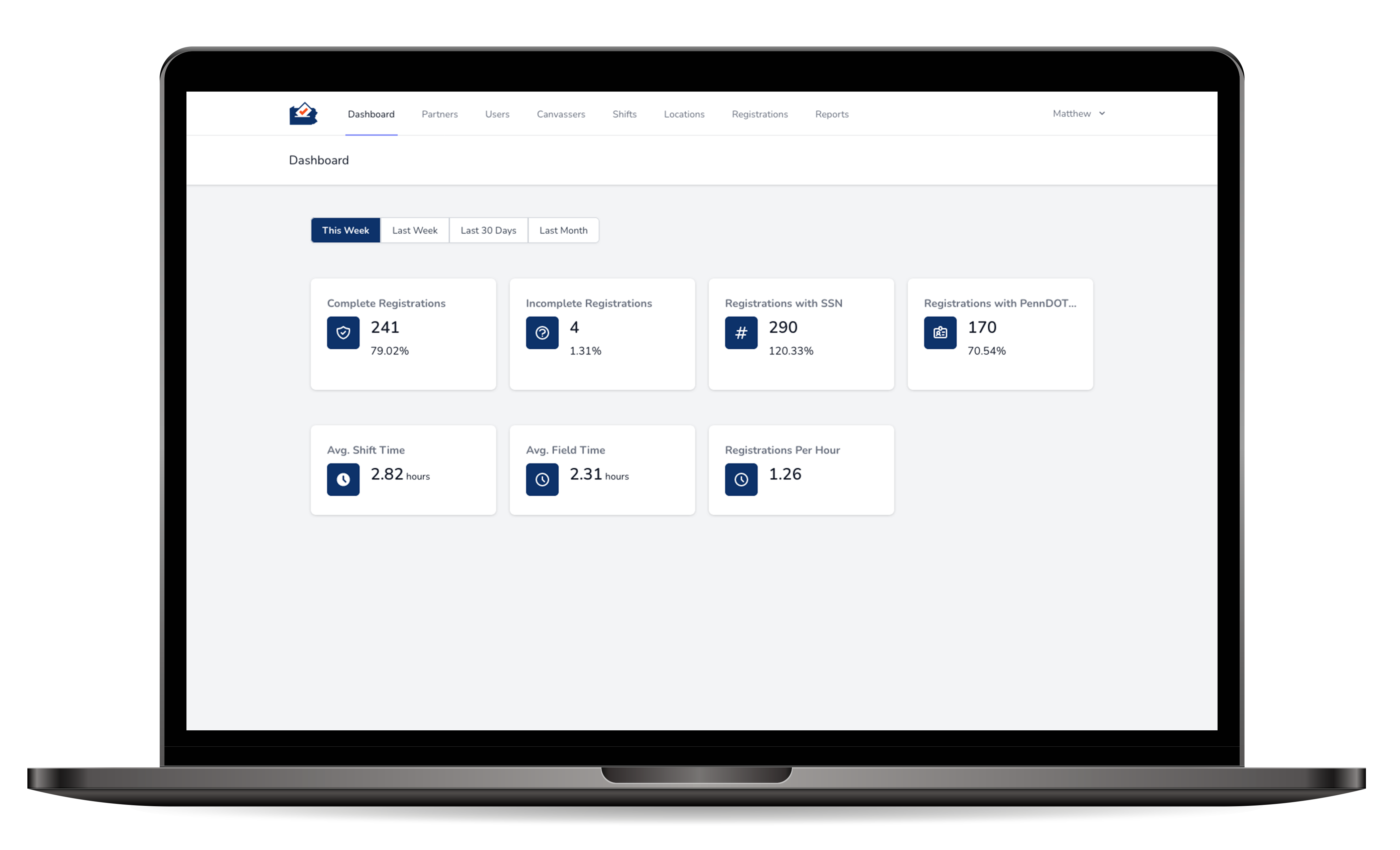 Dedicated Dashboard
The application includes a centralized space for the secure handling and validation of voter registrations. This aspect of the application ensures that all information is meticulously checked and securely stored, contributing to an orderly and efficient workflow within the voter registration process.
Multi-device
Built for adaptability, this app operates smoothly across various digital platforms, including smartphones and tablets. Its flexible design enables canvassers to conduct voter registration tasks on the device that suits them best, which contributes to an efficient and streamlined registration process.
Customized Integrations
The app supports custom integrations, providing the possibility to modify features and functions to improve its adaptability to diverse systems and needs. Such integrations allow for a flexible adaptation of the app to meet unique requirements, ensuring it integrates seamlessly with pre-existing workflows or systems.
Website
Beyond the mobile and tablet applications, a corresponding website also exists where individuals can take the initiative to register to vote themselves. This extension of the platform enhances the accessibility and reach of the registration process, offering potential voters the flexibility to register at their leisure.